Orion 247 CEO Named As 'One To Watch' In The Telegraph's Top 50 Most Ambitious Business Leaders Programme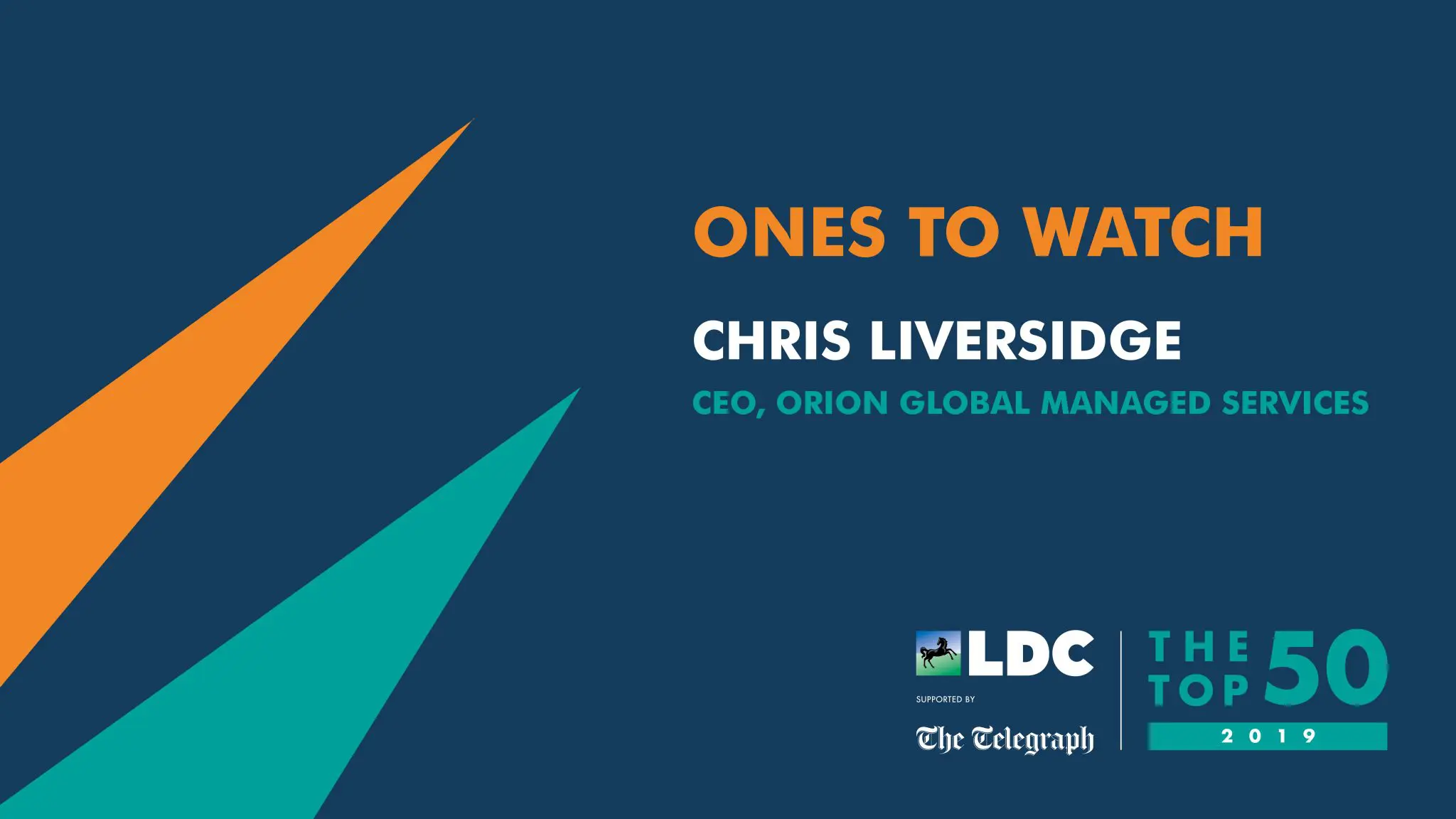 The LDC Top 50 Most Ambitious Business Leaders, supported by The Telegraph, aims to uncover and celebrate the UK's most ambitious business leaders who inspire success.
Now in its second year and part of the broader Backing Business Ambition initiative, it's designed to shine a light on the leaders of UK medium sized businesses; the unsung heroes of the British economy.
After a rigorous interview process, Orion's CEO, Chris Liversidge has been selected as 'One to Watch'. This category showcases the dynamic and ambitious leaders behind tomorrow's mid-sized firms. These leaders have built extraordinary brands and are punching way above their weight in the growth and export stakes.
I am absolutely delighted to be recognised in this category alongside the business leaders of other thriving UK businesses. The growth of Orion since I started the company has been down to a mixture of a clear vision, pure determination and hard work and support from the team around me. It is full steam ahead into 2020 for Orion as we continue to grow, with exciting projects on the horizon and plenty of new partnerships being forged.

Chris Liversidge – CEO, Orion 247
To read more about the LDC Top 50 follow this link: https://ldc.co.uk/top-50/