Orion 247 Expands Forward Stocking Locations (FSL) In Malta, The Channel Islands & Japan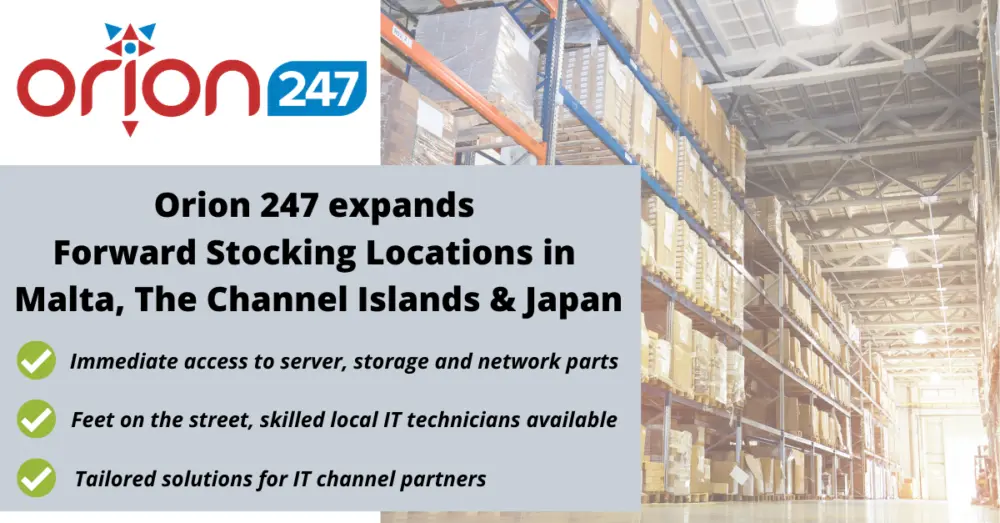 The current global pandemic is having a huge impact on how businesses operate. Companies around the globe, across all sectors are adapting to ensure the best possible continuity. At Orion 247, we are focused on our commitment to service delivery and with that constantly at the forefront of our business continuity plan, we have invested considerable resource into expanding our global forward stocking locations (FSLs).
Our new FSLs include: Malta, The Channel Islands (Jersey and Guernsey) and Japan (Tokyo and Osaka). This further strengthens our ability to provide immediate access to server, storage and network parts across all of these locations. Coupled with the extensive skills of our 'on the ground', local technicians, Orion 247 will continue to provide valuable and reliable support to all of our IT channel partners.
If you are an IT channel partner looking for instant access to global parts supply locations to support your maintenance capabilities – get in touch. Along with our 10,000 strong network of trusted and experienced IT technicians in over 150 countries, we are a powerful partner for you to reply on.
T: 01756 633 882