James Bond Themed Reception Goes Down A Storm In Las Vegas!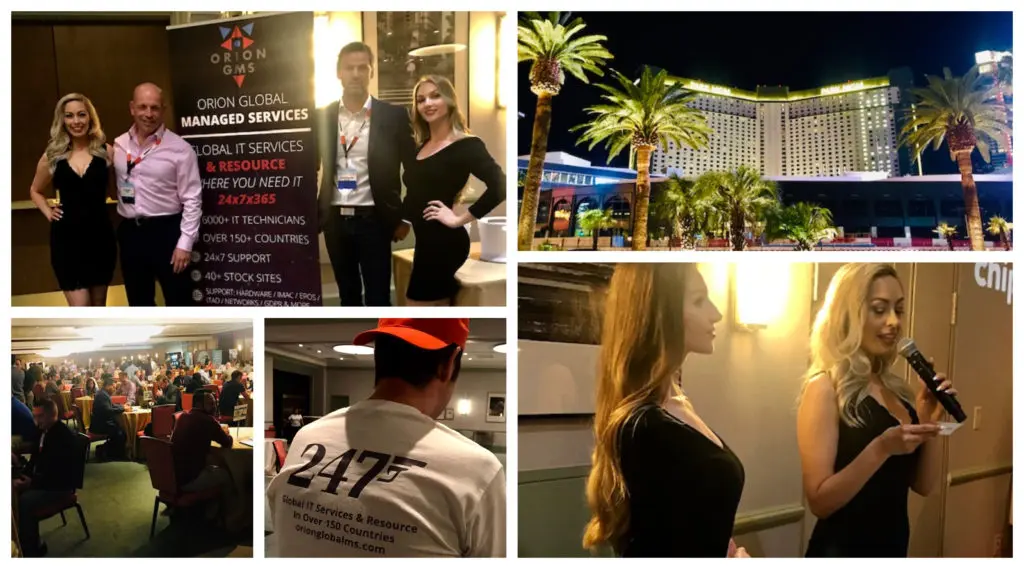 Orion are 247 with a bit of 007!
Members of the Orion 247 team have recently returned from the very successful BrokerBin 2018 Las Vegas Roadshow. As members of BrokerBin, we were delighted to accept the offer to sponsor an evening reception on Thursday 25th October, at Park MGM hotel, Las Vegas.
BrokerBin is a members only networking and B2B marketplace for companies specialising in IT, telecom, imaging and POS, with 11,500 active members around the world. The three day roadshow event is a unique opportunity for members to network, learn and build business alliances.
Orion 247 proudly sponsored the evening reception, alongside Chipsalz. "The event was a fantastic opportunity to network with industry specialists and friends from all corners of the world. We will definitely be attending the next roadshow event in Rome next May," explained Darrell Arnold, Sales Director at Orion 247.
The night was James Bond themed, with members of the Orion team, Merika and Gayana making an appearance as bond girls, vodka martinis (shaken not stirred) at the bar and a fish and chip supper.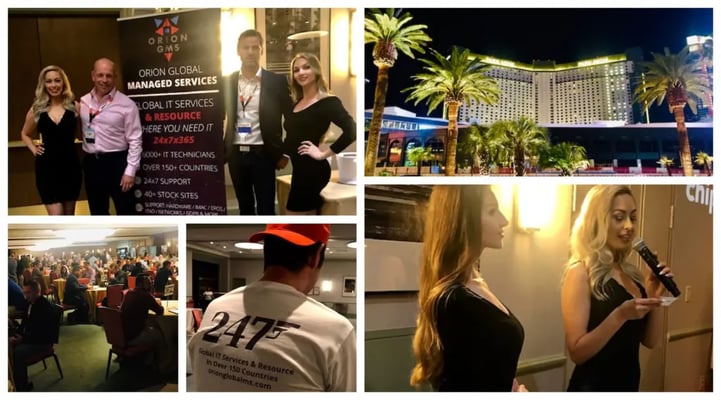 We would like to thank BrokerBin for organising a great event and our co-sponsors, Chipsalz Inc. We look forward to working closely with the many companies and specialists we met during our time in Las Vegas.